Townhouses: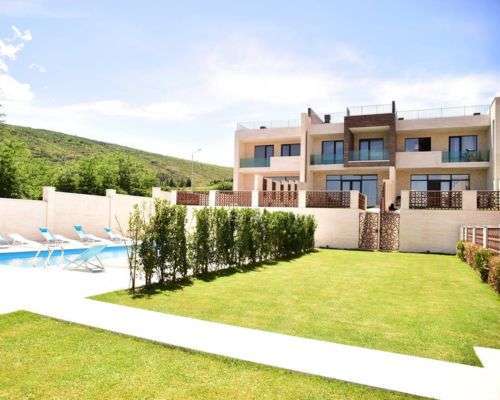 Townhouse type residential houses originate from Europe. Such projects are ideal for people who want to receive benefits from apartments as well as the private houses simultaneously. If you prefer living close to your neighbors, however at the same time want a private home, a townhouse is the best solution.
Townhouse is a multi-story houses built in a row and connected by a common wall, although each building has its own independent entrance and yard.
Townhouses are located at the beginning of Krtsanisi Resort Residence with a panoramic view on the city. A district of new concept and with multifunctional infrastructure as well as outstanding landscape was designed with the holistic vision.
Townhouses within the frames of the project have a common infrastructure, i.e., swimming pools, fitness centers, playgrounds, hiking and biking trails. These facilities can improve the quality of your life.
Furthermore, these townhouses are conveniently located near the urban center, public transportation, schools, and shopping districts, creating a more comfortable environment for our residents.