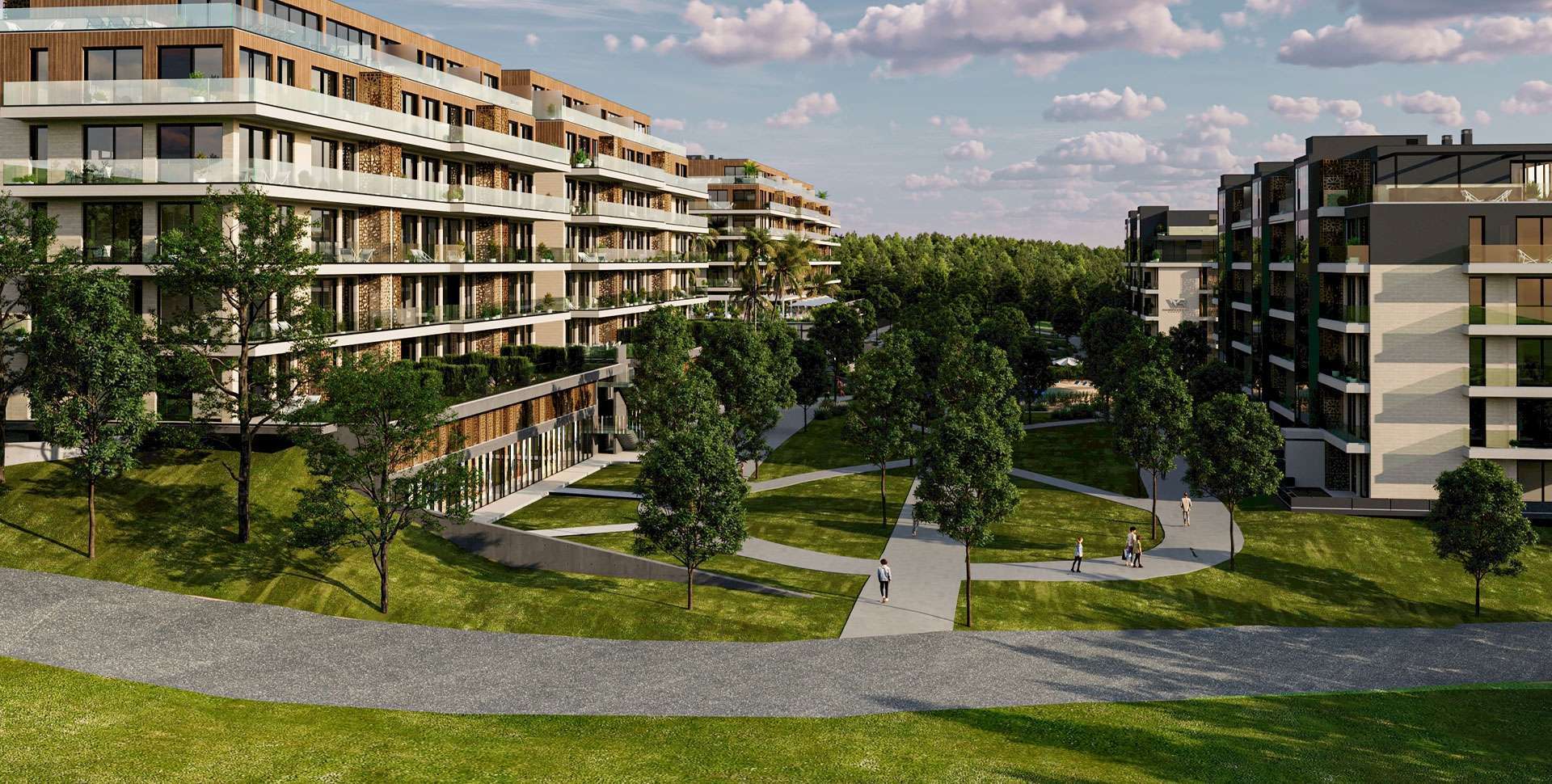 Discover a Verdant Paradise at Krtsanisi Resort Residence
Krtsanisi Resort Residence is more than just a residential complex—it's a living masterpiece where nature's beauty takes center stage. We've carefully curated an environment that seamlessly blends luxury living with the tranquility of lush greenery. Our expansive grounds feature an array of captivating green spaces, each offering a unique opportunity to unwind, connect with nature, and embrace the resort lifestyle.
Olive Tree Parks: Imagine strolling through serene olive tree parks, where ancient olive trees lend an air of timeless elegance. These shaded groves provide the perfect backdrop for leisurely walks, picnics, or simply finding solace amidst nature's embrace.
Pine-Tree Parks: Our pine-tree parks offer a serene retreat, where the gentle scent of pine needles fills the air. These tranquil spaces invite you to relax, meditate, or read a book under the shade of majestic pine trees.
Fruit Orchards: Savor the simple joys of life with our fruit orchards. Apple trees laden with sweet, crisp apples and other fruit-bearing trees add a touch of delightful indulgence to your surroundings. Pick your own fruits and savor their natural goodness.
Decorative Trees: Our meticulously landscaped decorative tree gardens showcase a stunning variety of ornamental trees, each adding its unique charm and color palette to the landscape. It's a visual feast that changes with the seasons.
Recreational Zones: Beyond their aesthetic appeal, our green spaces are designed for active living. We've integrated recreational zones throughout the complex, offering opportunities for sports, picnics, and outdoor activities. Whether it's a game of frisbee, yoga in the park, or a friendly soccer match, there's space for every pursuit.
Unwind, Connect, and Thrive:
Krtsanisi Resort Residence is a testament to the belief that life should be a balance of relaxation, recreation, and rejuvenation. Our diverse green spaces are not just a backdrop but a vital part of the resort experience:
Connect with Nature: Embrace the therapeutic benefits of spending time in nature. Our greenery provides a calming escape from the demands of modern life.
Recreational Bliss: Whether you're an outdoor enthusiast or simply seeking a place to unwind, our recreational zones offer something for everyone.
Community Bonding: Gather with friends, family, and neighbors in these green havens. They're the ideal setting for picnics, gatherings, and social events.
Seasonal Beauty: Watch as the landscape transforms with the seasons, from the vibrant blooms of spring to the serene blankets of snow in winter.
At Krtsanisi Resort Residence, we invite you to experience the joy of living amidst nature's splendor. This is more than a place to reside; it's a sanctuary where you can cultivate a deeper connection with the natural world while enjoying all the comforts of luxury living.
Discover more about Krtsanisi Resort Residence and embark on a journey where greenery, recreation, and the art of living intertwine harmoniously.